Keep your options open
Often, project freight can't be shipped using regularly scheduled conventional liner services. Urgently needed parts and equipment may require the expedited handling that only air freight can offer. When you need specialized, innovative transport options, our reliable ocean and air charter service—backed by our track record, extensive experience and excellent relationships with carriers—can provide solutions.

Ocean vessel charters
We charter part and full vessels for a wide range of commodities shipping worldwide to allow our client to meet their contractual obligations. Our skilled, experienced staff negotiates booking note terms and conditions that protect your interests and mitigate your risk. We identify the specific vessel requirements, book the appropriate space with an approved stow-plan and identify expected port rotation en route. We also: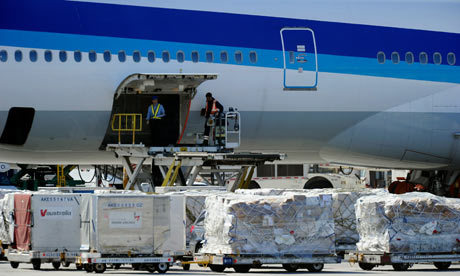 • Obtain under deck stowage for all required pieces
• Conduct port and route surveys to ensure cargo can be effectively handled to/from vessel, and that there is suitable port access, draft and infrastructure in place
• Ensure the vessel has suitable lifting gear or that ports can provide sufficient cranes, if required
• Provide onsite representation at ports of loading and destination


Aircraft charters
Some project freight can't wait. Transporting materials by aircraft charter can help you maintain your construction schedules or prevent production shutdowns, plus avoid late penalties or contractual liquidated damages. Our staff negotiates comprehensive chartering agreements for urgent cargo shipments via various aircraft types, including 747 freighters, Ilyushin IL76 and Antonov AN124 aircraft, and provides critical support.We also:
• Obtain firm quotations to help you assess an air freight option
• Execute turnkey solutions from door to door
• Provide knowledge of suitable aircraft type, availability, maximum cargo weights and dimensions and nearest suitable airports
• Apply our understanding of air cargo packaging, stow plans, loading and discharge procedures to help protect the cargo
• Consult with aircraft loadmasters to determine tie-down and stowage requirements
• Provide onsite supervision at loading and delivery airports
Discover other value added services that complement our vessel and aircraft chartering services.